Hi ladies,
I have just received a new shipment of Clip Grips from the US. These are different than the GripZies in that they are wider and flatter (2.5 cm long, 0.5 cm wide, 0.2 cm thick), perfect for those of you who use mainly double prong alligator clips. Pictures are below. They come in strips of 25 for an introductory price of $1.50 until the 8th of May when they will be $2.00 per 25. These do not come in any fancy packaging so this is mainly for your own consumption/use.
I use both GripZies and these for the different types of clips and I think that they are comparable.
Details on the Clip Grips:
- Peel and Stick adhesive
- Latex free
- CPSIA Compliant
- Permanent Adhesive
Please let me know if you are interested.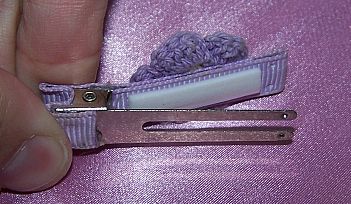 Gena